This 17metre Roberts design is truly a large volume yacht.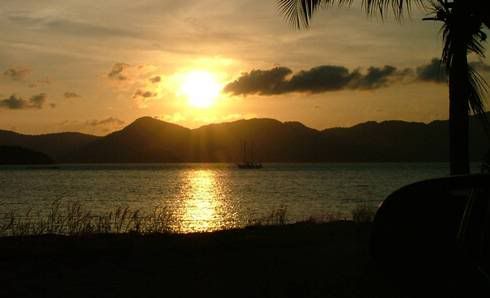 Beautiful sunrise at Awana pPorto Malai.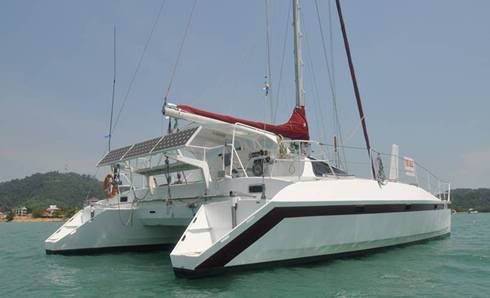 Fantasy II is a very inspiring aluminium catamaran, built to be tough and reliable.
1
2
3
Saturday, 11 May 2013
Posted by YBC Brokerage & Charters | Saturday, 11 May 2013 | Category: |
0 comments
Welcome to YBC Brokerage:
Thank you for your interest in listing your vessel for sale with YBC. Our experienced and dedicated team will do everything possible to ensure your satisfaction in concluding a prompt, successful sale
How Brokerage Works with YBC:
YBC Yacht Brokers work hard to facilitate the sale of their listings and to protect and promote the interest of their clients. A commission, based on a percentage of the end price, is charged when the vessel is sold. That amount will be set in writing when the seller signs a listing agreement with YBC. If the vessel is listed on an exclusive/sole listing basis with YBC and another brokerage company brings a buyer to the table, the total commission will be shared between the brokers.
The YBC Broker's Role for the Seller:
* Determining a fair asking price
- To achieve a timely sale, it is essential to ask a fair price. Your YBC broker can help establish fair-market value via details of actual boats sold in the same or similar make, model, age and condition as your boat, plus access to data from NADA & BUC, the "blue books" in the marine industry.
* Preparing an Advertising Strategy - Your YBC broker will outline a plan of how your vessel will be advertised in the most appropriate media. The broker's objective is to devise a strategy with the best chances of reaching the most interested and qualified audience for your boat, both locally and in other regions and countries.
* Preparing the listing for the Public

- Your YBC broker will prepare the listing for distribution in various electronic and print media, for print and email distribution to clients and other brokers. Firstly, sellers who have listed their boat for sale with YBC will see their listing on this YBC website.
*

Pre-sale Preparations

- Your YBC broker can advise you of any small improvements that you can consider making to compete in today's competitive market. He will also assist in identifying any problems and solutions and help organise upgrades/repairs if requested by you.
* Professional Know-How - Your YBC broker understands the principals of the brokerage profession, such as certificates of ownership, bills of sale and other documents needed to register and transfer titles to boats. He also understands Listing Agreements, Offer to Purchase Agreements, Purchase Contracts, deposit requirements and how to obtain clear title if the boat is mortgaged at the time of a sale.
* Sea Trial and Survey - The buyer will usually request a sea trial and the services of a marine surveyor. Buyers pay for the haul-out and surveyor's inspection. Your YBC broker can attend the sea trial and survey and help you determine how discovered deficiencies (if any), should be addressed in the purchase negotiations.

*

Negotiating The Sale

- Your YBC broker can use his position as a middleman to keep the negotiations between you and the buyer moving to a successful conclusion and try to achieve the best possible selling price.
Saturday, 22 December 2012
Posted by YBC Brokerage & Charters | Saturday, 22 December 2012 | Category:
SOLD
|
0 comments
Multihulls: 2002 Fountaine Pajot Athena 38 for sale
Location: Langkawi,Malaysia.
Fountaine Pajot Athena 38 - Euro 138,000
The Athena is one of the better performing of the charter-orientated cats, being comparatively light with fine-sectioned hulls. Bridgedeck clearance is good. Sail handling is straightforward from the large cockpit and there is plenty of sunbathing space forward of the saloon.
This catamaran has been home to a family of six who are outgrowing it now and are seeking a larger yacht. For the size, these catamarans offer excellent accommodation with plenty of opening ports. There have been many renewals in the last year including the heads, new Coframo fans, batteries, battery charger etc and the boat is in a ready to go condition. Regularly and professionally serviced, your early inspection is recommended.
For more info & slideshow, please click

here

Or visit our website for more yachts for sale at:

www.yachtbroker-charters.com

Email: info@yachtbroker-charters.com
Inquire about this yacht, please click

here.

Contact Us: +60174196933
Inspection by appointment, with exclusive brokers YBC.
Designer:
Joubert / Nivelt
Engines:
Yanmar GM20 18hp
Autopilot:
Raytheon ST 5000
Speed under power:
6.5kts
Standard Athena layout consisting of four double cabins with one bathroom midships in each hull. The interior has more than adequate ventilation and above all is easy to maintain. Home entertainment from a new Samsung LED TV and Pioneer stereo system including cockpit speakers. A new Midea 9000BTU domestic air conditioning unit has been installed in the saloon in September 2012.
Galley up with pressurised hot and cold water. Excellent refrigeration using two systems. One Frigoboat and one Isotherme. The Frigoboat system was serviced in October 2011 and the 12V DB50 compressor and holding plate were new in April 2012. Three burner Samev gas hob and oven. Double stainless steel sinks.
Two, one in each bathroom sited midships each hull. Hot and cold pressurised water.
Two. .Manual Jabsco. Service kit 2011 including new hoses.
Single three battery bank, 115 amp 12V AGM (March 2012). PROTECH 1240i PLUS battery charger. 300watt inverter. 220VAC, shore power inlet and cable. Various outlets.
Electronics & Navigation:
-

Raymarine ST60 sailing instruments, log, wind, speed, depth
-

Mini Contest Plastimo compass
-

Navman TRAKER 5110 GPS plus ext. antenna
-Furuno FM2710 VHF radio
Original 2002 rig. Mast, standing and running rigging surveyed in 2011. 17.30m air draft.
-Fully battened mainsail c/w stackpack & lazyjacks
-1100watt electric windlass
-

Jerry cans, 6x20 litres diesel
-Jerry cans, 10x40 litres water
3.10m West Marine ( 2011 )
Yamaha Enduro 15hp (December 2011)